Doctors: Postpone or move Olympics due to Zika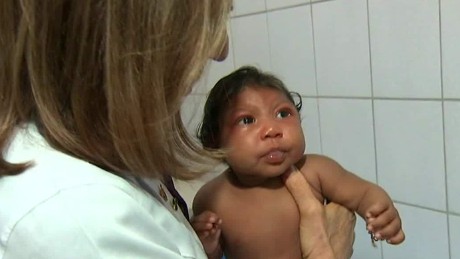 (CNN)The summer Olympic Games in Rio de Janeiro should be postponed or moved "in the name of public health" due to the widening Zika outbreak in Brazil, more than 100 prominent doctors and professors said Friday in an open letter to the World Health Organization.
"We make this call despite the widespread fatalism that the Rio 2016 Games are inevitable or 'too big to fail,' " the writerssaid in the
letter addressed to WHO Director-General Margaret Chan
. "Our greater concern is for global health. The Brazilian strain of Zika virus harms health in ways that science has not observed before."
"Put it online and let the whole world watch," Caplan said. "What I don't like is when experts come out and say, 'There's not much reason to be worried. These Games should go on.'
"What I want to know: What are your arguments? What risks are we talking about? If something goes wrong, who's liable, and who's going to take the blame?"
Igel said he and the others who signed onto the letter will continue "ringing the bell" about public health fears of the Games remaining in Brazil.
The U.S. Olympic Committee has told athletes to skip the Games if they're concerned about Zika.
Last week, USA Swimming announced the relocation of its pre-Olympic training camp from Puerto Rico to Atlanta because of concerns over the virus.
Dr. Ford Vox, a CNN contributor and physician who works in brain injury medicine with the Shepherd Center in Atlanta, said he signed the letter because he believes a delay or postponement is necessary.
"In my opinion, non-essential travel to Zika endemic areas should be deferred until the situation improves, and the Olympics are not essential," he said.
Read more: http://www.cnn.com/2016/05/27/health/zika-virus-olympic-games-health-officials-postpone/index.html
---
---